YOUR SHIP MUST SAIL. TODAY AND TOMORROW.
© Armorique / Viktor Forgacs
MakMed IS YOUR SERVICEPARTNER
As part of Bolier, MaKMed maintains and repairs MaK and ABC marine engines, Napier & KBB turbines, and Berg Propulsion propulsion systems. We provide these services in France, Morocco, Algeria, and Tunisia. Wherever you are, we will come to you! We have been active in the maritime sector for many years and serve as the official representative of MaK and ABC marine engines in France and French-speaking countries.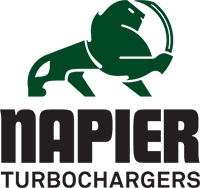 Why ship owners and shipping companies choose MaKMed. We:
At MaKMed you work in a social environment with energetic, passionate colleagues. Together we ensure that we deliver the best quality in a safe way, worldwide. We take care of it, together, for our customers. MaKMed is part of the well-known Pon, one of the largest trade and service organizations in the Netherlands.
The service portal Engenius is the online platform where you have 24/7 access to the status of your service projects and the service letters and reports of your engine(s). You can also find the prices and delivery times of MaK spare parts there.